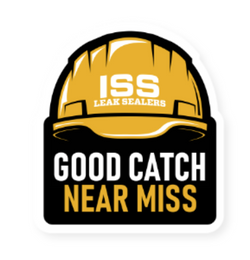 COMMITTED TO YOUR HEALTH & SAFETY
At ISS, safety comes first. Always. Our absolute commitment to a safe work environment is at the heart of our management system, and our comprehensive and in-depth safety policies, systems, and programs are designed to engage our entire workforce. ISS has an outstanding safety record, and we are dedicated to the continuous improvement of best safety practices.
RECOGNITION
It is our belief that positive recognition of our workforce reinforces and incentivizes the safe behaviors that we expect and want to duplicate. One way we accomplish this is through our Good Catch/Near Miss program.
Observations made and reported via the Good Catch/Near Miss program not only directly prevent incidents for the work crew involved, but also help improve safety across the organization by sharing important information that helps management identify problem areas, underlying issues, and trends that need extra focus. By sharing this information, awareness is raised throughout the company and similar incidents are prevented.
ISS IS SAFE. SMART & RELIABLE.